Green Flash is an award-winning, independently owned and operated craft brewery founded in 2002 to bring fresh ideas and a sense of adventure to craft beer. In a partnership with
Ebbing Branding + Design
, Mighty Few developed a new logo, visual identity, and packaging system to anchor the relaunch of the Green Flash brand. The packaging prominently features custom artwork depicting the vibrant San Diego lifestyle in order to reconnect Green Flash with its west coast origins.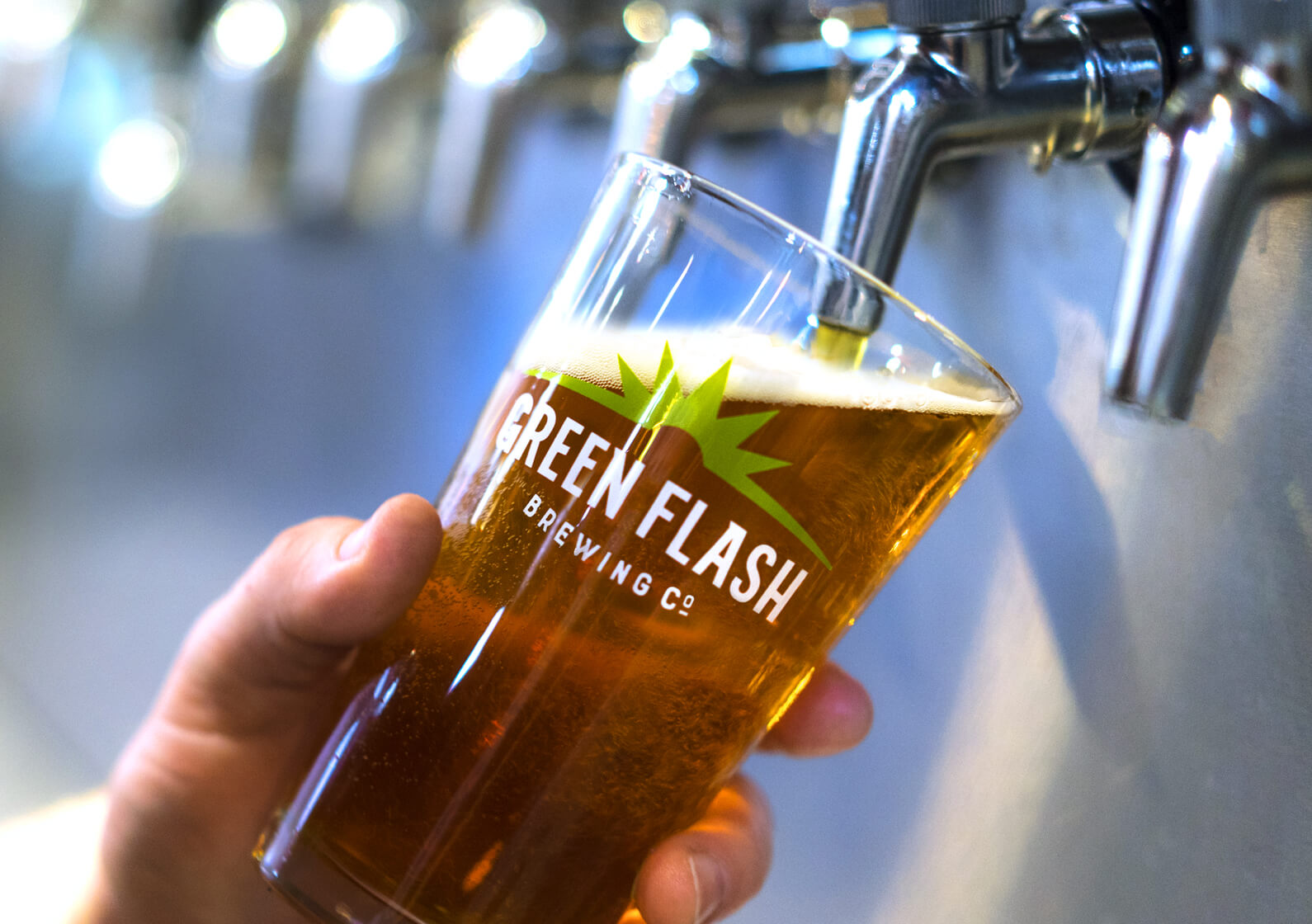 ---

Our new visual identity represents a dramatic shift for the Green Flash brand
and reinforces its origin as one of the original San Diego craft beers.



Ben Widseth — VP of Marketing



---